Angel investment refers to participation in a private placement of equity funding, usually from several qualified individual investors. It is typically used to supplement initial formation capital prior to seeking venture capital or public offering financing.
West Olympic Investments was formed to address the growing need for angel funding. As a qualified investor, we provide individual investments up to $1 million and as small as $25,000. In addition, West Olympic also makes business consulting services available to our investment companies, through optional board participation or special projects.
Key Benefits
Provides small, targeted capital infusions.
Allows a more rapid closing to fulfill immediate opportunities.
Minimizes the equity dilution typically required by larger venture participation.
West Olympic and our parent corporation specialize in high technology and consumer investments, including the following:
High Technology / Biotechnology:

Biotech polymers: Nexgenia develops and manufactures proprietary stimuli-responsive polymers and polymer-containing magnetic nanoparticles. Nexgenia's stimuli-responsive polymer-based nanotechnology represents the next generation in diagnostic and cell separation reagents. We participated in the Series A equity financing. http://www.nexgeniacorp.com/

Marketing / social media management: We participated in the Series A Preferred financing of Banyan Branch, a full-service social media agency based in Seattle. Banyan Branch was subsequently acquired by Deloitte Digital and operates as an integrated digital agency providing interactive media strategy, analytics, and complete program execution services. www.deloittedigital.com

Internet Advertising Technology: We invested in this internet promotion platform that increases marketing revenue lift over 45%. Behavioral profiling software distills the topics, products, interests and activities that internet visitors care about for targeted ad display. In 2009 Others Online was acquired by Rubicon Project, the third largest online advertising company in the world. www.othersonline.com

Online Advertising/Navigation: We participated in the Series D Preferred financing of Linkstorm, which offers ad enhancement technology and a new way to navigate the web. Linkstorm allows users to preview multiple relevant destinations within a single menu by hovering over a link, image, ad or any other anchor to "unfurl" the menu and make ads two to five times more effective. www.linkstorms.com/

Electroluminescent Advertising Media: West Olympic assisted with seed capital for a new provider of flat, flexible, animated electronic signs that use 90% less energy than LED or Neon signs. Tesla Vision sells to large businesses through major media channels and is now publicly traded under TSLV. www.teslavision.com

Online Services Marketplace: We provided equity funding for WhoCanHelp.com, an online local directory and marketplace for users to identify local service providers. The tool is offered by local chamber of commerce groups as a business benefit for lead generation. www.whocanhelp.com/

Smartphone indoor mapping: West Olympic participated in the convertible bridge financing of this software company that provides iPhone, Android, and other smartphone applications for indoor maps such as shopping centers and airports. These services also serve as an advertising platform allowing businesses to reach mobile customers in their vicinity. www.pointinside.com

Transportation Management Software: We contributed to the initial preferred equity funding for this provider of shipping software and transportation analytics. Enroute Systems Corporation provides zero-install, end-to-end shipping solutions for businesses that typically ship more than 1,000 packages per month. www.enroutecorp.com

Biotechnology Material Engineering: We provided angel funding for a new provider of biomaterial solutions that enhance the biocompatibility and performance of medically implanted devices. STAR® (Sphere Templated Angiogenic Regeneration) biomaterial is a precision-engineered three-dimensional biomaterial scaffold that is designed to heal around a medical device and promote acceptance in the body. www.healionicscorp.com

Medical Technology: Advanced Medical Isotope Corporation produces medical isotopes used in molecular imaging, therapy, and nuclear medicine to diagnose, manage and treat diseases. We provided convertible note financing for this public company traded over the counter under the symbol ADMD. www.isotopeworld.com

Oral Diagnostic Devices: West Olympic provided seed capital for this supplier of non-invasive and rapid test medical products. Oasis provides effective screening tools for early detection of diseases and medical disorders, utilizing non-invasive test specimens such as oral fluids (saliva) and whole blood. www.4saliva.com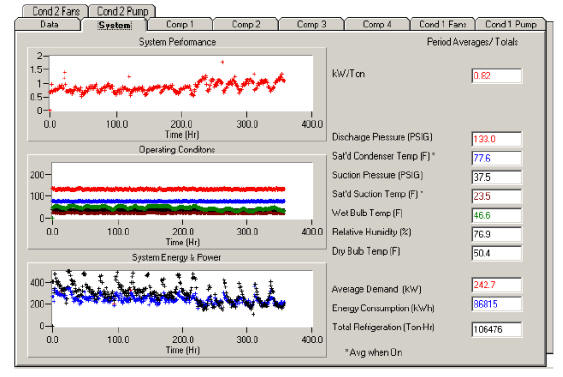 Engineering Equipment and Consulting: We co-founded an engineering and manufacturing company that provides high-efficiency refrigeration technology to supermarkets and industrial manufacturing customers throughout the West Coast of the U.S.. www.vacomtech.com
Computer/Network Equipment Exchange: We provided funding for an innovative secondary market for the resale of computer hardware and network equipment across the US.
Energy Management Outsourcing: We established a company to provide long term energy saving investments for industrial companies by partnering with a major Southern California electric utility. This business model funded energy-saving capital investments in return for long-term energy outsourcing agreements.
---
Consumer Products: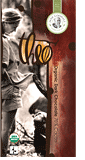 Manufacturer of Organic, Specialty Chocolates: Theo Chocolate is and organic, fair-trade chocolate manufacturing company from bean-to-bar. This award-winning company has international procurement and distribution throughout the U.S. for chocolate bars, confections, and specialty products. West Olympic provided bridge and equity funding for Theo Chocolate, and subsequently we provided asset-based financing and equity liquidity for founder stock. www.theochocolate.com

Specialty Food Products, Flavorings, and Spices: We provided series B preferred equity financing to J&D's Down Home enterprises, the Seattle company best known for BaconSalt, Baconnaisse, Bacon Croutons, and Bacon Popcorn products. www.baconsalt.com

Low-Acid Coffee Company: West Olympic participated in the preferred equity funding for Puroast® Coffee. The patented Puroast process brings together advanced energy technology with ancient roasting methods. The result is a smooth, full-bodied gourmet coffee that not only rivals the leading brands for taste, but has 50% to 80% less acid. Puroast® has distribution in many of the nation's leading retailers including Albertson's and C&K Markets in the Pacific Northwest. The Sustainable Business Institute in San Jose, CA granted Puroast® their Seal of Sustainability. www.puroast.com

Organic, Ecologically Sustainable Materials: We are providing angel funding for a global manufacturer of non-toxic, ethical, and sustainable fabrics used in green buildings, furniture, and window coverings. www.oecotextiles.com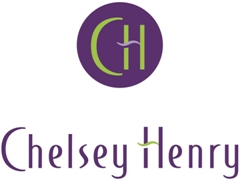 Manufacturer of Women's Accessories: West Olympic provided convertible bridge loans and inventory financing for this manufacturing and retailing organization that includes product design, overseas production, and U.S. distribution of women's accessories. We subsequently purchased this brand from the founders. www.chelsey-henry.com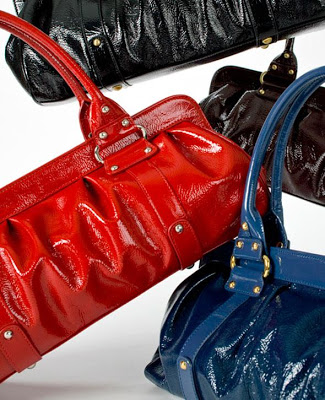 Fashion Apparel Imports: West Olympic provided seed capital financing for Rocco e Dante, a women's handbag and accessory designer specializing in American designed Italian leather products, Italian hardware, and specialty women's accessories. www.roccoedante.com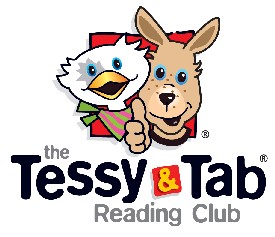 Publisher of Children's Magazines: We provided angel funding for this Northwest publisher of children's magazines for families and educators to encourage pre-school reading. www.bluelakepublishing.com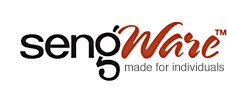 Prograde Ceramic Distributor: West Olympic provided convertible note financing to this Seattle-based designer and distributor of serveware, bakeware, dinnerware and accessories for the home or professional chef. This freezer/oven/microwave/dishwasher-safe product also has a unique partnership with Goodwill Industries®. www.sengware.com
---
Zino Fund Investments:
West Olympic has participated in each of the Zino Funds since inception. These funds are investments awarded to selected startup companies who participate in quarterly Zino investment forums. Examples of these Zino fund investments include the following: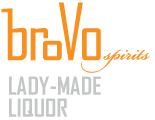 Craft distillery for botanical liqueurs: We joined in an LLC to provide early financing for BroVo Spirits, makers of single note, botanical liqueurs. broVo spirits is "lady-made liquor", founded by two women and focused on cocktail experiences for discriminating tastes. www.brovospirits.com

Innovative Medical Devices: A Zino fund contributed equity capital to REDpoint International, Inc., a medical device company that has developed primary tubing stabilization devices for catheters, the StedLine Products System. www.redpointcorp.com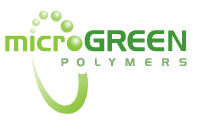 Environmentally Sound Plastics: We joined in an LLC to provide second-round financing for MicroGREEN Polymers. Their Ad-air™ microcellular technology is used to reduce the material cost of plastic products by 30% or more without compromising performance. Recyclable MicroGreen Polymer products are ideal for food packaging and plastics printing materials. www.microgreeninc.com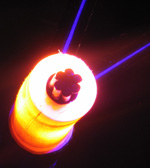 Power and Telecommunication Cable Technology: We joined with other investors in an LLC to provide angel investment for a new company that extends the life of aging in-ground cables for up to 40 more years. www.novinium.com

Life Sciences Manufacturing: We participated in an LLC to provide early stage funding for the provider of ExoWalkTM, which uses patented ExoTendonsTM to assist muscles and improve mobility for individuals with disabilities. http://www.cadencebiomedical.com/

Renewable Hydropower Technology: We participated in an LLC that provided angel capital to this inventor of portable hydropower solutions. Hydrovolts devices generate renewable energy from fast-flowing currents. These turbines allow distributed and point-of-use generation or can generate revenue from net metering to the electrical grid. www.hydrovolts.com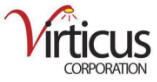 Outdoor Lighting Controls: We participated with an LLC to provide early round financing for Virticus. These products and services help reduce energy and maintenance costs by 30-50% by utilizing a communication and control system that enables the management of lights individually and collectively. www.virticus.com

Food Preservation Technology: We teamed within an LLC to provide seed capital to NanoICE, a manufacturer of nanotechnology specialty ice making machines. NanoICE, Inc.'s proprietary technology is the only preservation solution in the world with UptakeENERGY™ - revolutionary new science that gives fresh raw material a fighting chance against bacteria, oxidation and decay. http://www.nanoiceusa.com/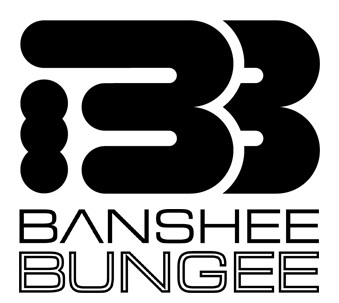 Sporting Equipment Manufacturer: Our fund teamed within an LLC to provide seed capital to Bangee Bungee, a manufacturer of sporting bungee cords tailored to snow and water sports. www.bansheebungee.com

Health Food Antioxidant Juice Company: We joined with other investors in an LLC to provide angel investment for this juice company that produces healthy cherry, blueberry, and raspberry juice products with proven antioxidant health benefits. www.CHERRish.net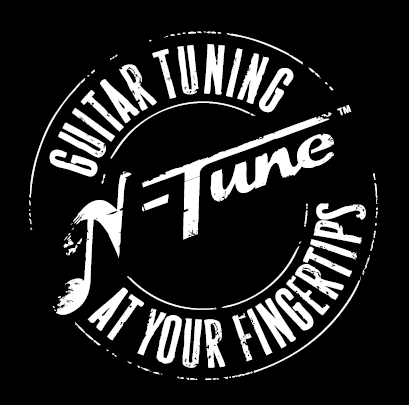 Guitar tuning electronics company: We joined in an LLC to provide equity funding for Zero Crossing, Inc., the manufacturer of N-Tune: a patented guitar tuning device sold as an after market product as well as directly built-in to the guitar by several major manufacturers. The artist simply pulls the guitar's volume knob and uses N-Tune's super-bright display to silently tune up in seconds. Then a simple push again to play -- with no affect on the instrument's tone, thanks to N-Tune's true bypass design which removes all tuning circuitry from the signal path. http://www.ntune.com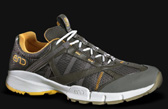 Environmental Friendly Footwear: We joined in an LLC to provide angel investment for END footwear, an outdoor footwear and gear manufacturer specializing in sustainable and environmentally friendly products. In 2009 END was acquired by LaCrosse Footwear, Inc. (Nasdaq/NMS: BOOT)